Miss L LOVES Calvin and Hobbes. Just outright loves them. I will be sitting down in the living room sometimes at night, and though she's supposed to be in bed, I hear her yelling (if Calvin yells, she reads it at a yell) out bits from one of her Calvin and Hobbes books, and just collapsing into giggles afterwards.
I blame her daddy for fostering this love of them. Well, not blame, because there's nothing wrong with the fact that she loves them. Its just definitely all due to him that she's interested.  Even though she technically got her first book from a co-worker. I was never really a comics reader, and still am not. I tolerate them a bit more than I tolerate graphic novels/comic books (which is almost not at all), but I love to listen to her enjoy them.
It seems like there's tons of collections of Bill Watterson's work out there, and we're determined to get our hands on each collection for Miss L. However, in our house, books are meant to be loved, not set on a shelf. So this won't be a collection that will be in pristine condition ten years from now. No, ten years from now, the bindings will be taped together, pages will be dog eared, and I'm sure they'll be a couple marker stains on them too. They will be well-loved.

Homicidal Psycho Jungle Cat was Miss L's first Calvin and Hobbes Book – She got this one from a co-worker of mine while she was recovering from a major surgery.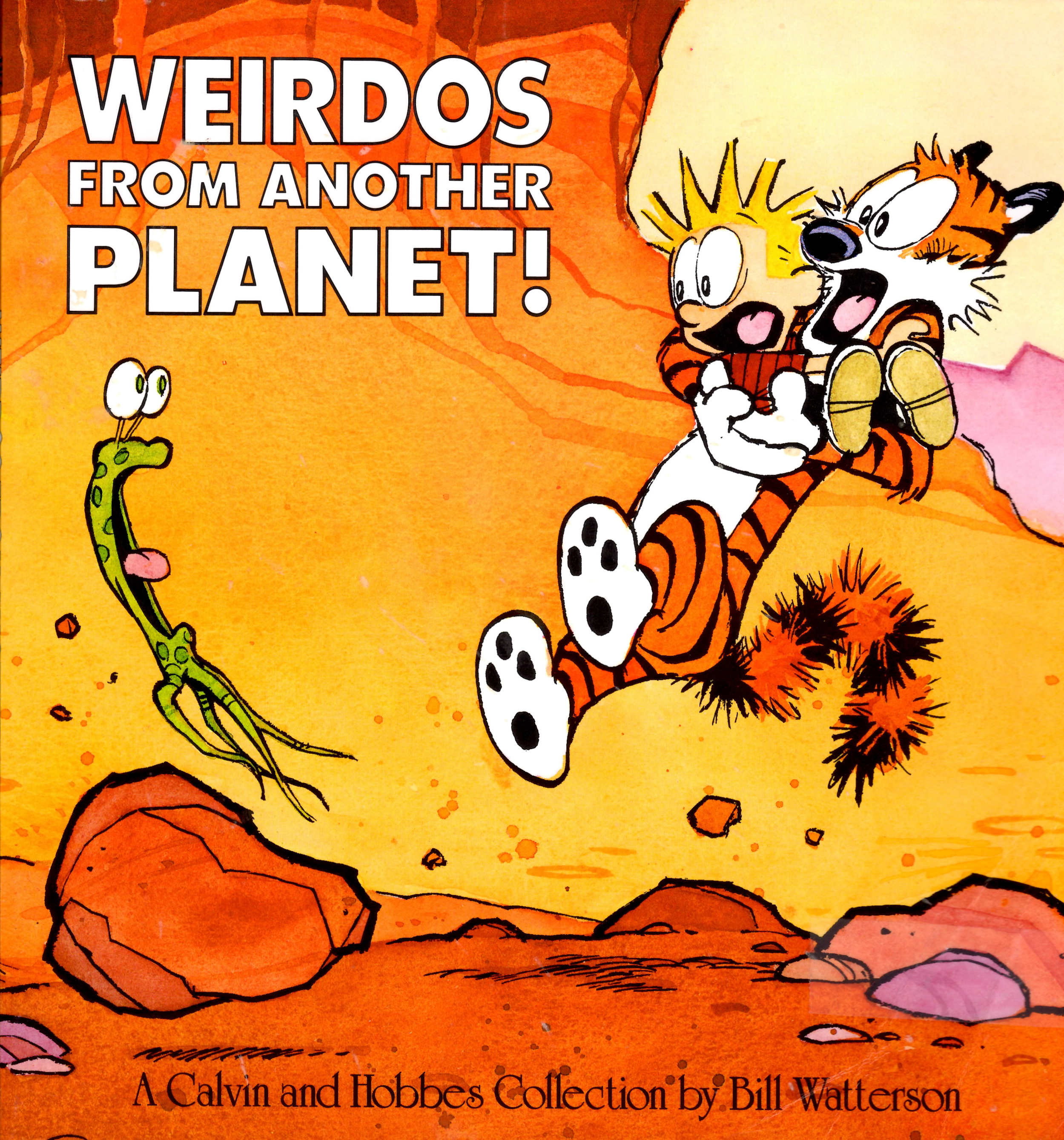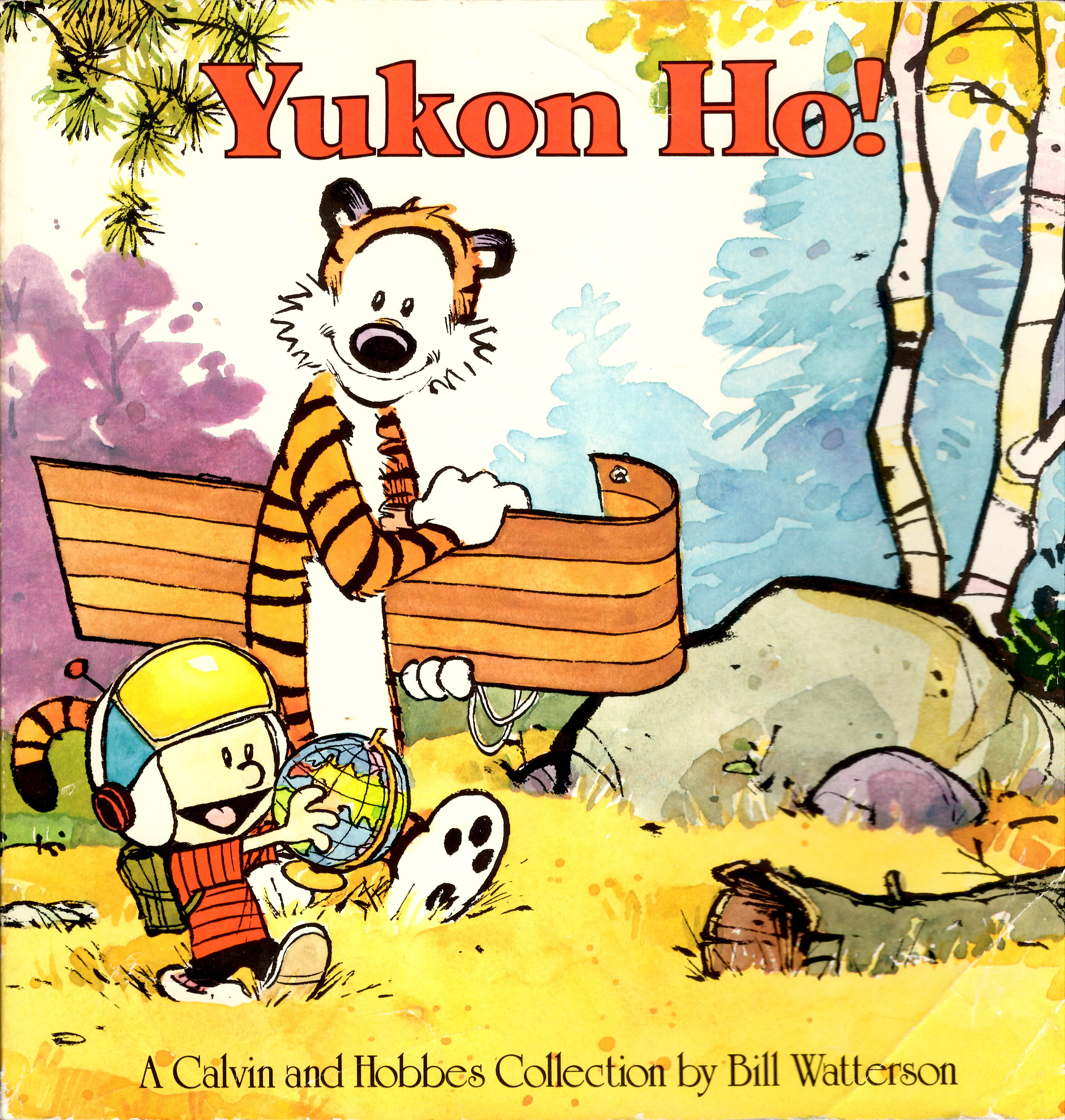 Weirdos from Another Planet and Yukon Ho were pretty swiftly added to her collection once her daddy realized how much she loved them.

Scientific Progress Goes Boink came along shortly thereafter. I think this one is actually her favorite one. Though Yukon Ho might give it some competition.
Then, today, Half-Price Books was having its massive Labor Day sale, so though she doesn't know it yet (she'll find out tomorrow), Miss L has more to  add to her collection. Today we got her…

and
---
Is there an 'essential' Calvin and Hobbes book we must get her that I haven't already mentioned??
**all photo credits to http://calvinandhobbes.wikia.com/**